Welcome to the Tennessee Valley Chapter-SHRM
We are an affiliate of the Society for Human Resource Management. Whether you are new to the HR field or have many years of experience, we are a local starting point for networking, information, professional development and continued support of excellence in Human Resources.
We welcome your use of this site as a resource, and encourage you to check back frequently for updated information. We also encourage your involvement and suggestions about all of our activities, on the web and off.
We look forward to seeing you at an upcoming meeting or event!
TVC-SHRM AWARDS 2016 SCHOLARSHIPS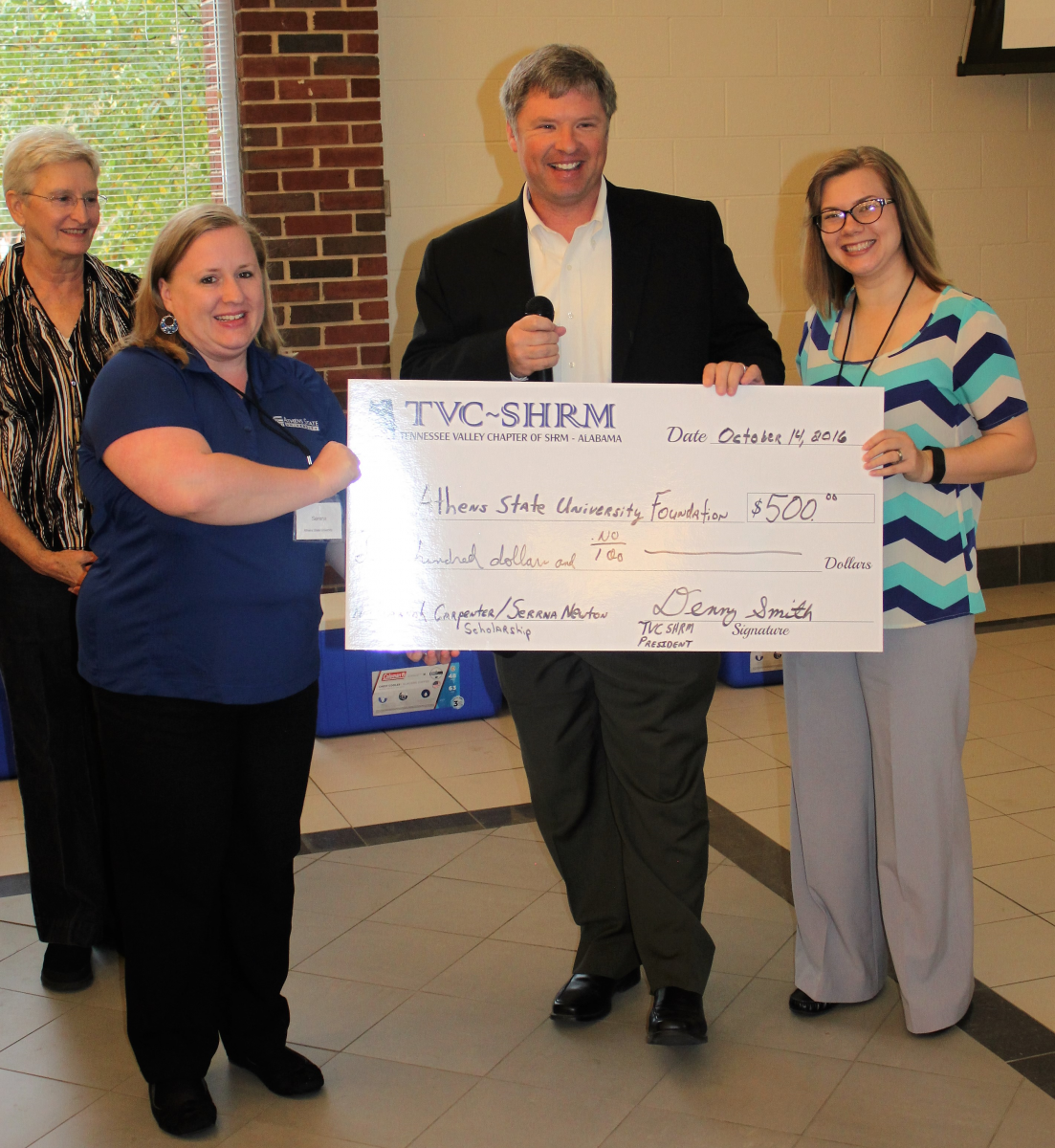 ► Scholarships were awarded to Serena Newton (left) and Hannah Carpenter (right) on October14, 2016 at Athens State University by Denny Smith (center) on behalf of TVC-SHRM. Serena and Hannah are active members of the Athens State University SHRM Student chapter and were recognized for their academic excellence.
---
TVC-SHRM Book Drive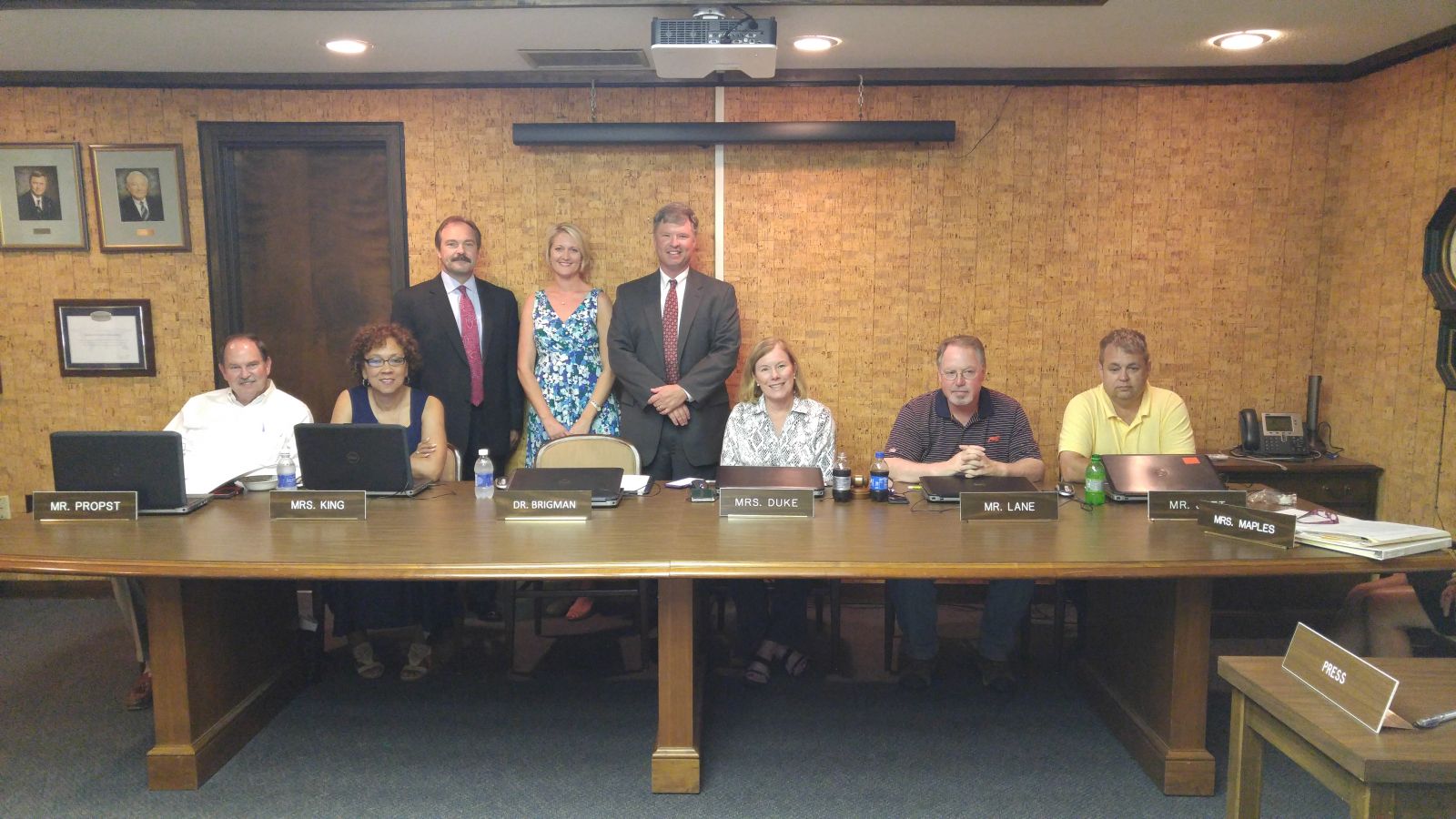 TVC-SHRM donated 200 books to the Decatur City Schools. Thank you to everyone who participated in the book drive!
Welcome to the Tennessee Valley Chapter of SHRM
Founded in 1971, the Tennessee Valley Chapter of the Society of Human Resource Management (TVC-SHRM) serves its members through providing professional development opportunities, networking opportunities, and the latest information and research in the field. The chapter is an affiliate of SHRM, the world's largest association devoted to human resource management.
With 60 members and growing, TVC-SHRM supports the mission of SHRM: Serve the Professional and Advance the profession. TVC-SHRM also plays an instrumental part in influencing legislation on the national and state levels. Along with the Alabama State Council, our members travel to Washington, D.C. each year to visit members of Congress as well as the Leadership Conference at the SHRM National Headquarters.
---
Please visit TVC-SHRM on Facebook!
You must be logged in on Facebook before you can access our page. Click the "Like" button on our page to become a fan and receive our chapter's updates, upcoming events, and other important information.